The Civil Aviation Authority of Viet Nam provides a range of aeronautical charts for use by all types of civil aviation. The Aeronautical Information Service produces the charts which are part of the AIP. Other aeronautical charts are produced by the Viet Nam General Department of Land Administration.
The following kinds of aeronautical map/chart and flight procedures shall be made available at the Map and Flight Procedure Division (VNAIC):
Aerodrome Chart;

Aircraft Parking/Docking Chart;
Aerodrome Ground Movement Chart;
Aerodrome Obstacle Chart;
Area Chart;
Standard Departure Chart – Instrument (SID);
Standard Arrival Chart – Instrument (STAR);
ATC surveillance minimum altitude chart;
Visual Approach Chart;
Instrument Approach Chart;
En-route Chart;
Aeronautical chart scale 1:250.000;
Aeronautical chart scale 1:500.000;
Aeronautical chart scale 1:1.000.000;
Other kinds of map/chart for air navigation.
The above mentioned maps/charts are also published in the Viet Nam's AIP.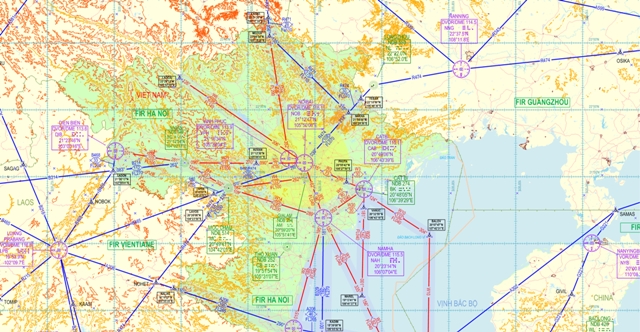 ---
To gain more detailed information on aeronautical map/chart, please contact:
MAP AND FLIGHT PROCEDURE DIVISION
5/200 Nguyen Son Street, Bo De ward, Long Bien District, Ha Noi City
Phone: +84-4-38729581
Fax: +84-4-38725687
AFTN: VVVVYOYM
Email: This e-mail address is being protected from spambots. You need JavaScript enabled to view it