Friday, 23 May 2014 09:42
Dubai, May 13-15, 2014: Viet Nam's delegates under the leadership of Mr. Dinh Viet Thang – Deputy General Director of Civil Aviation Authority of Viet Nam joined the Global AIM Conference 2014 in Dubai – the United Arab Emirates.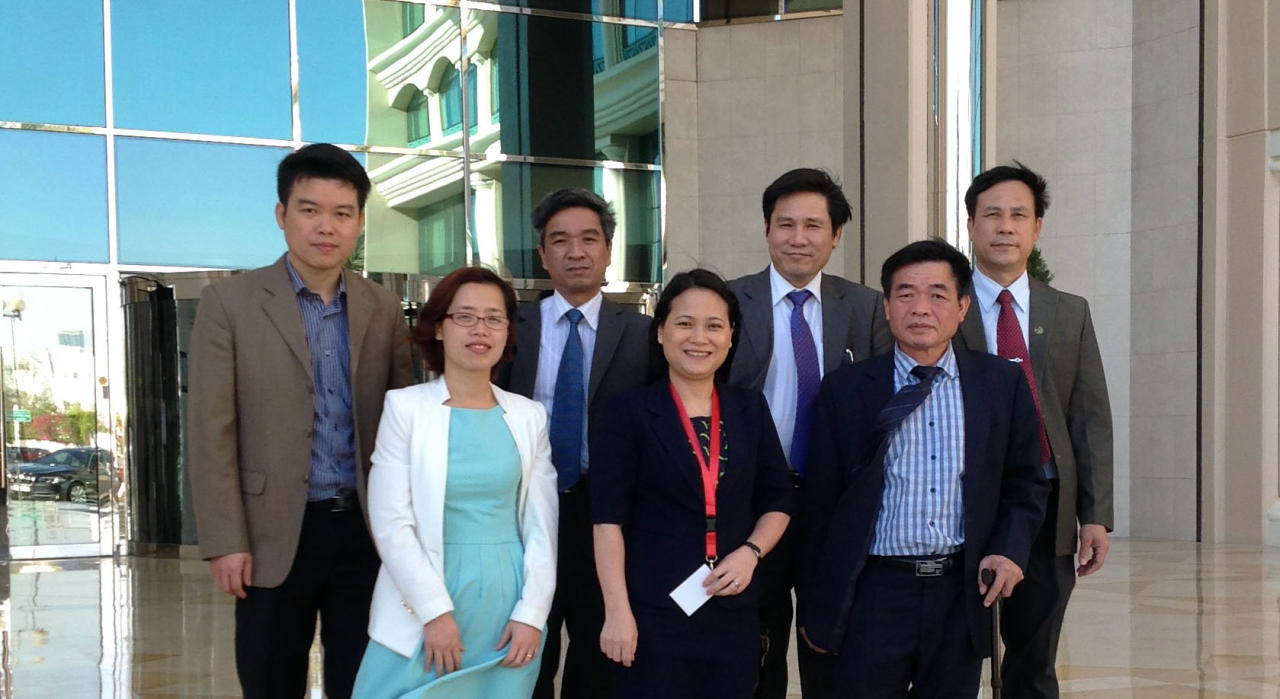 This annual conference was organized by the International Federation of Aeronautical Information Management Associations (IFAIMA) in cooperation with International Civil Aviation Organization (ICAO), International Air Transport Association (IATA) and EUROCONTROL; hosted by Dubai Air Navigation Services (DANS) under the support of Dubai Civil Aviation Authority (DCAA).
This is the 7th conference of the IFAIMA and the first to be held in the Middle East with the attention of 252 participants from 61 countries, 6 international organizations and 21 industry enterprises. "Implementing AIM – The next generation Aeronautical Information Professionals" is the theme of this year's conference.
Over the three working days, the conference focused on discussing the requirements of the aeronautical information, training the staff in aeronautical information departments to be able to switch from Aeronautical Information Services (AIS) to Aeronautical Information Management (AIM) as well as opportunities and challenges facing the next generation of aeronautical information professionals when implementing AIM.
According to the arrangement between Civil Aviation Authority of Viet Nam and a representative of IFAIMA's Executive Board in November 2013 as well as the approval of the Ministry of Transport, at the conference Mr. Dinh Viet Thang also announced that Viet Nam would receive the assignment to host of the Global AIM Conference 2015 in Ha Noi, Viet Nam.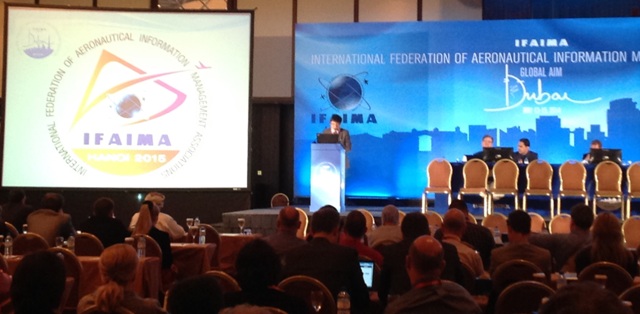 Announcement of receiving assignment to host Global AIM Conference 2015
Viet Nam's delegation attended this conference to not only discuss and share experiences in providing AIS, motivating the transition from AIS to AIM in line with the regional and the global roadmap but also acquire and exchange information with IFAIMA's Executive Board to carry out the preparation for Global AIM Conference 2015.